How to create the perfect day for yourself.
Have you lost control of your life? Is your diet In disarray?
To create stability in your life, you must first learn how to organize your meals properly.
Are you confused about food?
The first step is learning what to eat for breakfast, lunch, dinner, and snacks. As a result, you'll be rewarded with fat loss, fullness, focus, and the accompanying self-confidence.
Are you gaining weight by the day?
Most people wake up in the morning and start storing fat right away because they eat the wrong breakfast. Aimless eating leads to lifelong suffering in the form of weight gain, emotional disruption, and health problems.
Do you often feel hungry and tired?
The goal of Core Diets is to rid you of all types of food-related suffering. For example, weight gain, food cravings, lack of focus, feeling depressed, and many other health problems are unnecessarily self-induced because people simply eat the wrong foods.
Are you tired of chasing addictions such as coffee & junk food?
Your moment to moment state of mind is controlled by your diet. For example, whether or not you eat protein for breakfast and take a fish oil supplement determines how many neurotransmitters you produce over the course of the day. Food is the most powerful drug you can take. Not feeling good naturally is what makes people reach out for second class substitute, such as alcohol, coffee, and junk food. While there is a time and a place for recreational fun, the goal is to replace your bad habits with good habits. Everyone needs boundaries in life and controlled fun.
The word "Core" Stands for:
Control
Own
Reality
Everyday
SHORT TERM GOALS
The short term goal of the creating the perfect day for yourself is to improve your good habit to bad habit ratio. Picture having two buckets. Fill up one bucket with all your healthy habits, for example every time you eat a healthy meal, exercise, or go to bed early. Place all your bad traits into the other bucket, such as staying up late, eating junk food or skipping the gym. Together, our goal is to simply increase your good habits and decrease the bad habits in your life.
LONG TERM GOALS
The long term goal is to revolve your life around daily rituals. To live a life of impeccability. Not to be controlled by external negative influencers such as alcohol, coffee or junk food, in which you feel like a slave.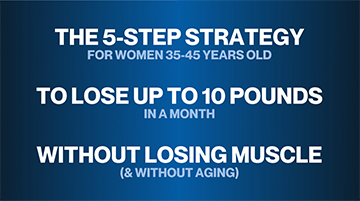 THE PERFECT DAY 6-WEEK MASTERY COURSE.......$3,500
Get a start to finish solution to your dietary problems.

Add structure to your life and achieve your weight loss goals. The goal is to create the perfect day in which your life revolves around healthy eating habits and essential anti-aging rituals. Join the 6-week course to learn how to organize your meals and your life.
Get strategic support and be held accountable for your results.
If you think the Perfect Day Mastery course is right for you, contact John Erickson to set up a quick 15 minute phone call.